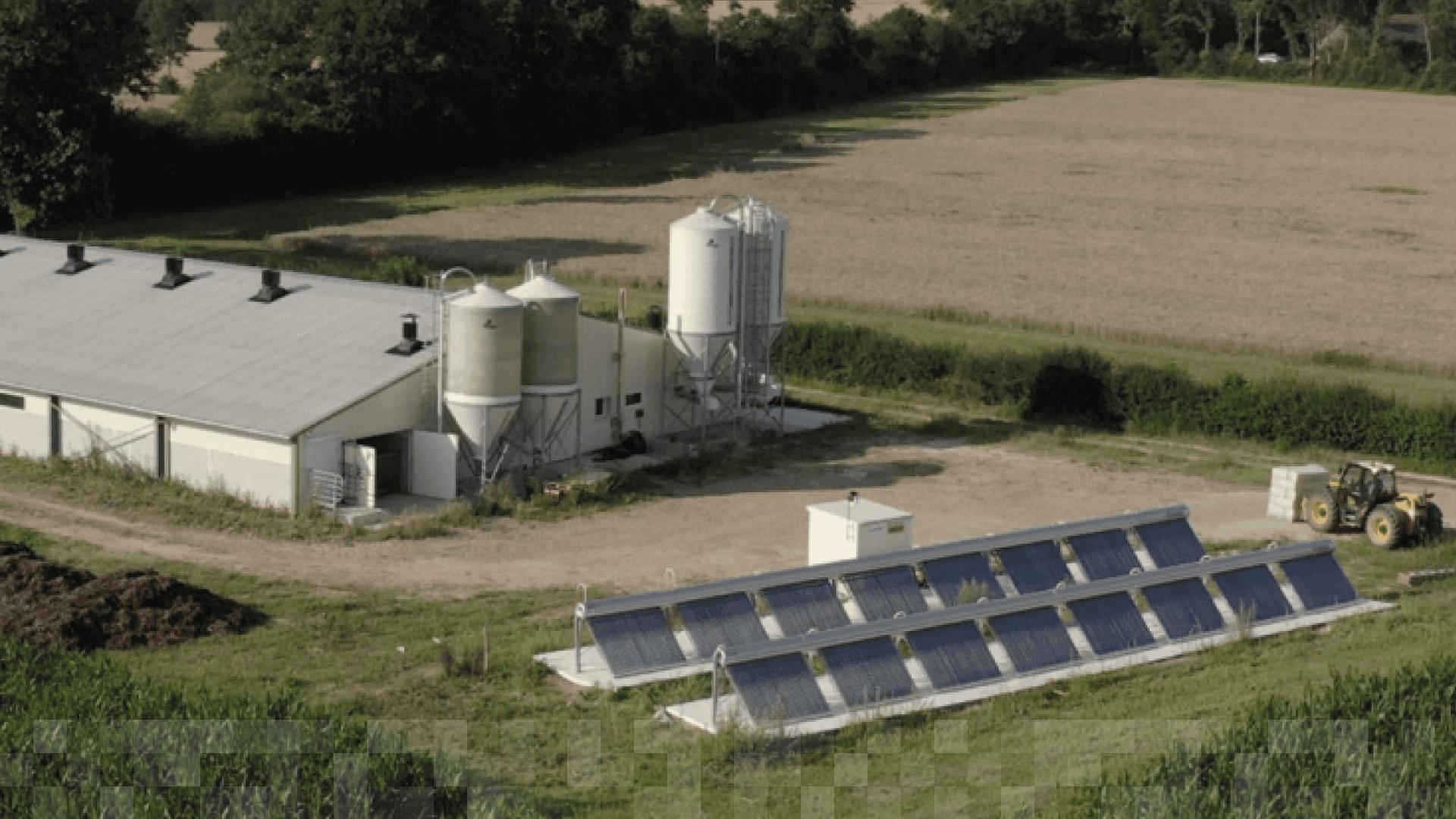 Energy savings counter
55.2
MWh savings achieved British pilot site savings
12
Tonnes of CO2 saved British pilot site savings
720
MWh savings achieved - Overall savings
168.5
Tonnes of C02 saved - Overall savings
Is solar thermal energy suitable for your farm?
Are you interested in installing an STE system? Would you like to know how much energy savings you could achieve for your farm? The next generation of solar thermal power plants optimizes the collection of sunlight, the storage of sufficient hot water and the supply to your farm, even in regions with variable weather conditions. These systems are capable of supplying more than 50% of your hot water needs and even up to 70% of your total demand is achievable, resulting in a fossil fuel consumption saving of at least 50%. Aside from saving money by reducing your fuel imports, the system will also help curb your farm's CO2 emissions significantly. Would you like to know whether it's for you ?
Do you also want to use solar thermal energy on your farm? Apply now !
Call for applications
You are a farmer, your activity requires hot water all year round, and you wish to reduce your energy bills thanks to a new generation solar thermal power plant? Apply now to benefit from our expertise and support to develop your project.
APPLY NOW FOR THE CALL FOR PROPOSAL
For more information about the conditions of participation to this call for application, please check the terms of references below:
TERMS OF REFERENCES
Subscribe to our newsletter :
Do you want to keep to know more about the last news of the ICaRE4Farms project? CLICK HERE TO FIND IT OUT!
I WANT TO RECEIVE THE NEWSLETTER
Do you want to access to the previous newsletters ?
Project
Since September 2019, the ICaRE4Farms Project has launched and it endeavours to develop, promote and adapt cutting-edge Solar-Thermal Energy Systems for agricultural applications